Seats are limited for our in-person gathering. First come, first serve, don't delay!
Please note, hotel room block discounts expire on August 28th.
Heads up!
Our registration system has changed a bit this year. For Whole Org tickets, after checkout you'll be able to invite your team members to add their own details. All you need is emails for your teammates (hooray!), and you'll be able to add and change team members whenever you need. Bookers, please keep in mind that if you plan on attending, you need to add yourself as an attendee.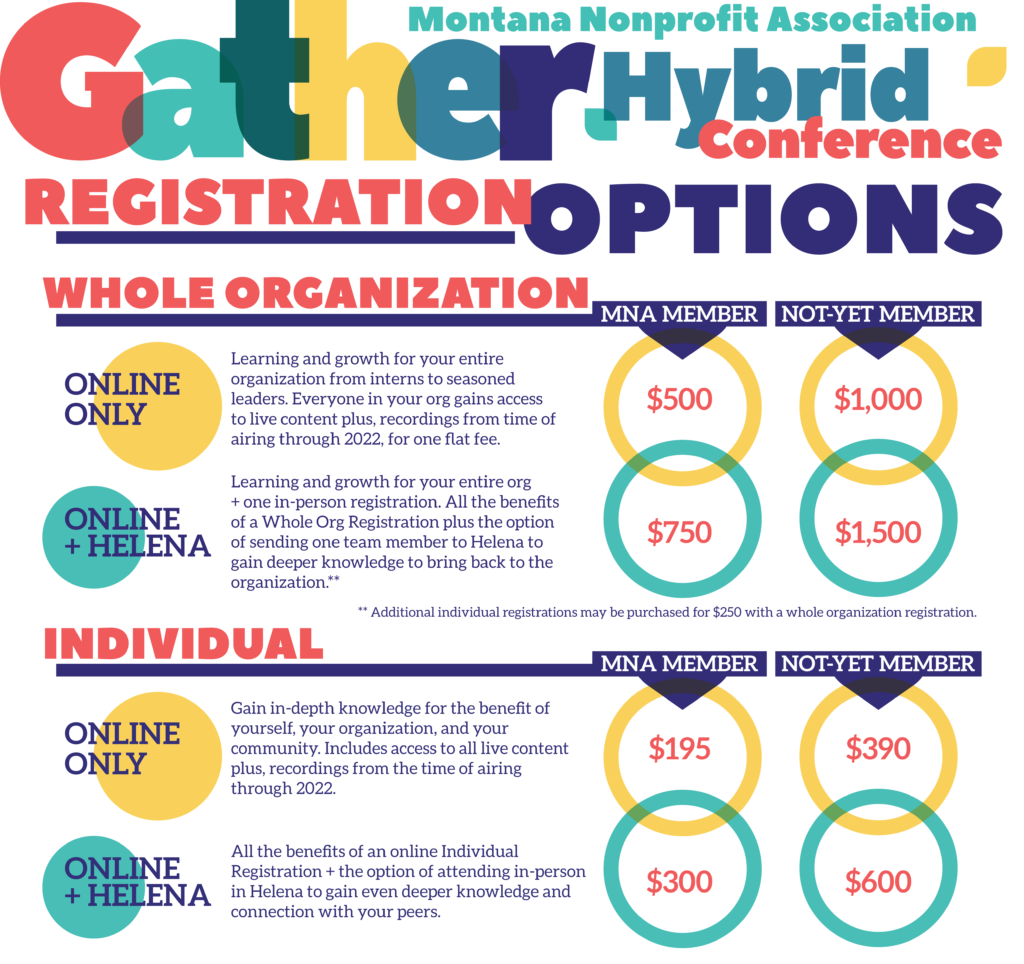 Interested in a scholarship?
MNA Members are eligible! Apply here before August 31st. We will notify awardees on September 6th. We offer whole organization and individual scholarships for the virtual and in person conference, but can only award one in person scholarship per organization.
COVID-19 & Cancellation Policy
Please read our COVID-19 guidelines for COVID-19 related cancellations. Additional cancellation policies are:
We do not offer refunds for virtual registrations, as you will have access to a whole suite of recorded material once you register.
We offer full refunds (minus a $50 cancellation fee) made before September 14th. Except for COVID-19 related emergencies, we cannot offer refunds for cancellations made after September 14th.