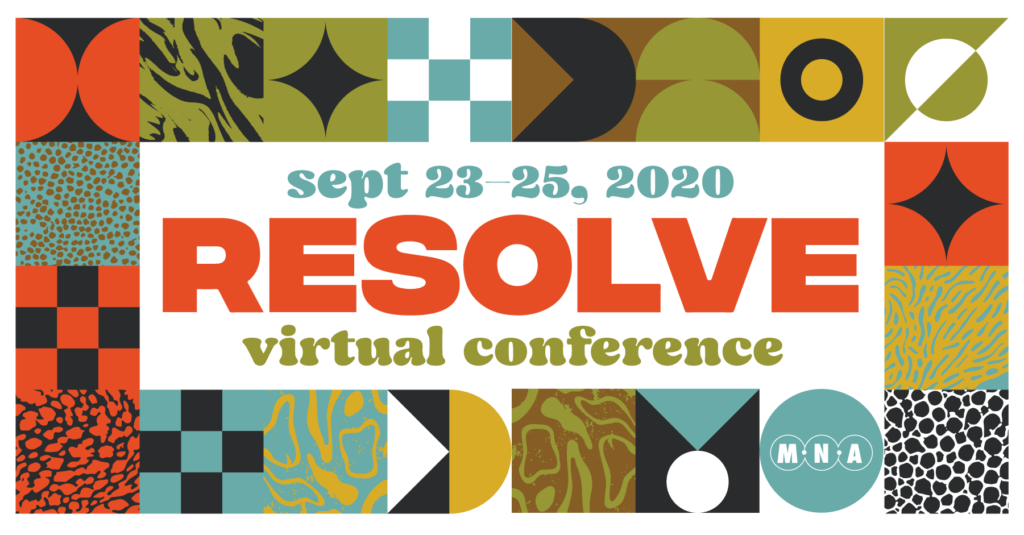 For nearly two decades, MNA has inspired conference-goers to realize their full potential as leaders, supporters, and champions for the missions that shape Montana. Together, we've explored how tenacious leadership, valuing and investing in people, and building a resilient organizational culture fuels us in challenging times. We've gone further together by celebrating the transformation that takes place when we join forces for impact and reflect on our individual power to foster relationships that move the common good forward.
This year's conference, RESOLVE, will offer all of that, plus more because we've updated the location to… everywhere! That's right, MNA is going virtual. With all of Montana's health and safety in mind, we are transforming the conference into an energetic digital experience.
For the first time ever, our conference attendees will gain access to all sessions to watch live or later. That's over 40 hours of curated content. Also for the first time, we're offering a Whole Org Registration – there's no limit on attendees so everyone from interns to board members from one organization can learn together. Join us for MNA's 2020 Conference, RESOLVE.
Keynote Speakers
Resolve is sponsored by: